"False

Riches"

Now

Available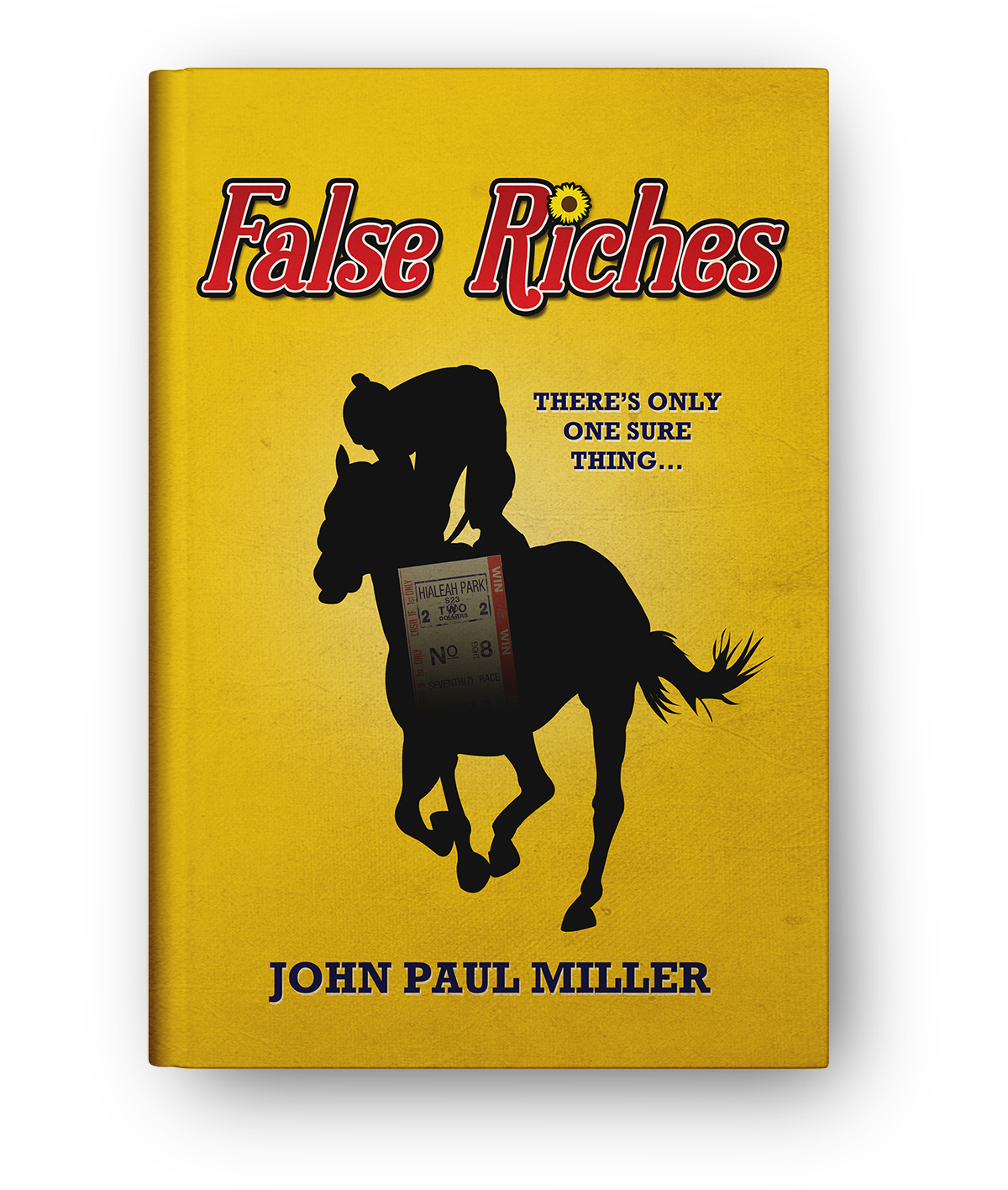 False Riches takes us inside the world of a fictional Texas racetrack. The tension inherent in horse racing—between love of animals and love of money—is at the heart of the story. It's about an exercise rider – Amos Moon –  and the courage it takes to ride racehorses. He advocates for the safety and protection of all horses, riders and jockeys. The story follows Amos as he uses a tip from a questionable source and makes a bet that changes his life forever. He finds his way out of a web of trouble and intrigue and learns what is really worth striving for.
The story also follows Rixie Ricksland, a private investigator, who is hot on the trail of whoever is involved in the crimes of horse drugging, race fixing, and even dognapping. Rixie works for a federal agency, NESPA, charged with regulating equine and human safety, and demonstrates the challenges such an agency faces in the horse racing world.
It's also a love story, a crime story, and a spiritual movement toward reverence for human and animal life in spite of greed for money and glory. It's a complex, intriguing story and a reminder of just how powerful a story of courage can be. By providing a formula for a common purpose – it helps ensure there is a future in horse racing.
"John Paul Miller has written a timely novel on the intricacies of horse racing and the issues facing it today. His characters are part of the fabric of racetrack life and will take you on a surprising journey. Only someone with an inside knowledge of the sport could have written this tale. An entertaining read."
"Combining elements of page-turner mystery and feel-good romance, False Riches is a winner!"
"I love a great love story and I've found one here. False Riches is about people who love horses and deal with the trials and tribulations of the horse racing world. I also love that the pages are filled with intrigue. Stupendous."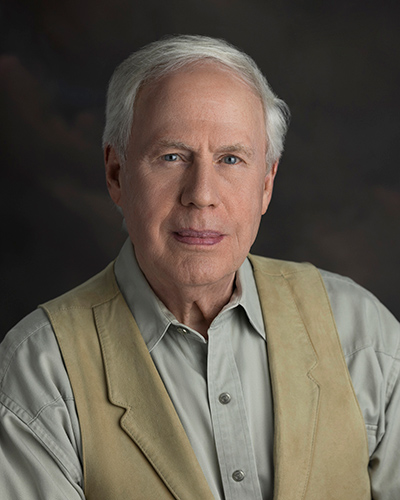 When he was a young boy, the closest John Paul Miller came to horses or cowboys was on television. He always wanted to be a cowboy and would've given anything to grow up on a farm and ride horses. 
Fast forward 40 years and he met his wife Judy, who had been in the thoroughbred racing world her whole life and his dream came true.
They had a house in Santa Fe, New Mexico. He got his first horse, Drifter and started taking a lot of riding lessons. He spent a lot of time in Taos, taking writing classes. He's always respected the Native American heritage and started writing stories about a Native American and a cowboy. Both of them have evolved into the current version of False Riches.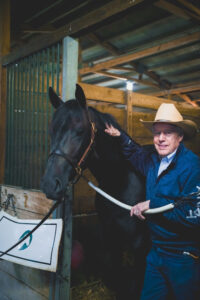 Dr. Francis Skipp, was his English professor at the University of Miami, Florida, who ignited in him a passion for literature and writing. Nancy Wood shared her compassion for Native Americans and the Taos Pueblo. He participated in writing workshops with Sean Murphy and Tania Casselle in Taos, at the Ghost Ranch; at the Murie Center in Jackson, Wyoming; and during a week writing and riding horses in the Canyon de Chelly. He also attended Natalie Goldberg's workshops at the Lama Foundation, San Cristobal, New Mexico. 
For the past 25+ years, John Paul has spent countless hours in riding lessons, in the saddle on trails, at the barn, horse shows, rodeos and at Thoroughbred race tracks.  
John Paul has listened to the life stories of trainers, veterinarians, jockeys, exercise riders, and thoroughbred owners—all of which sparked his imagination, and inspired him to write False Riches.
Writers have a lot of heroes—not in a sense of historical or sports heroes, but they are privileged to create heroes from their own hearts and life experiences. So it is with Amos Moon and Rixie Ricksland, who came to life in this story.
John Paul currently lives on a farm in Lexington, Kentucky with his wife, four horses, and two dogs.